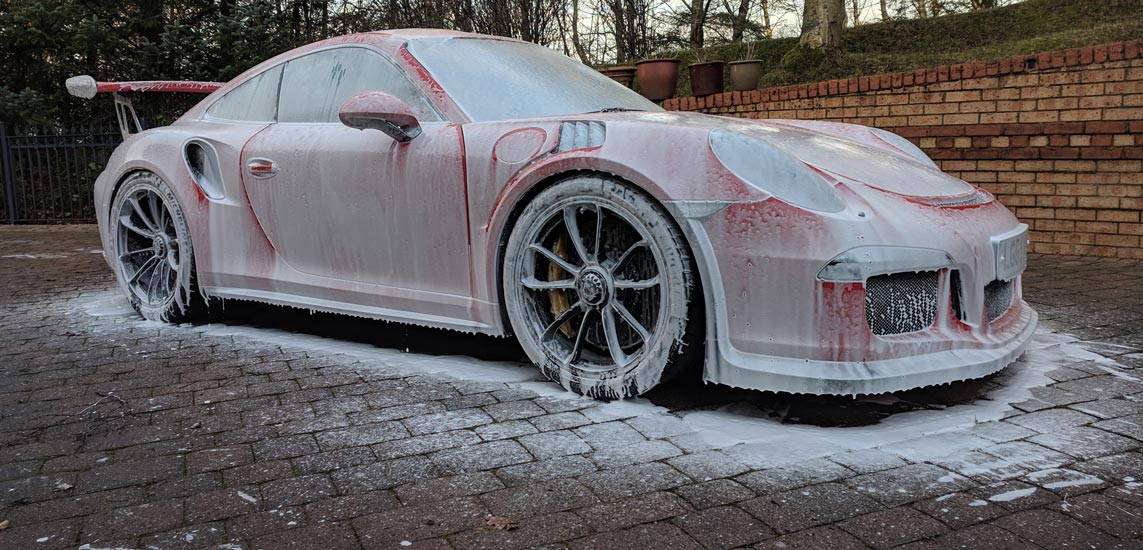 WE CLEAN, CORRECT, REFINE & PROTECT YOUR VEHICLE.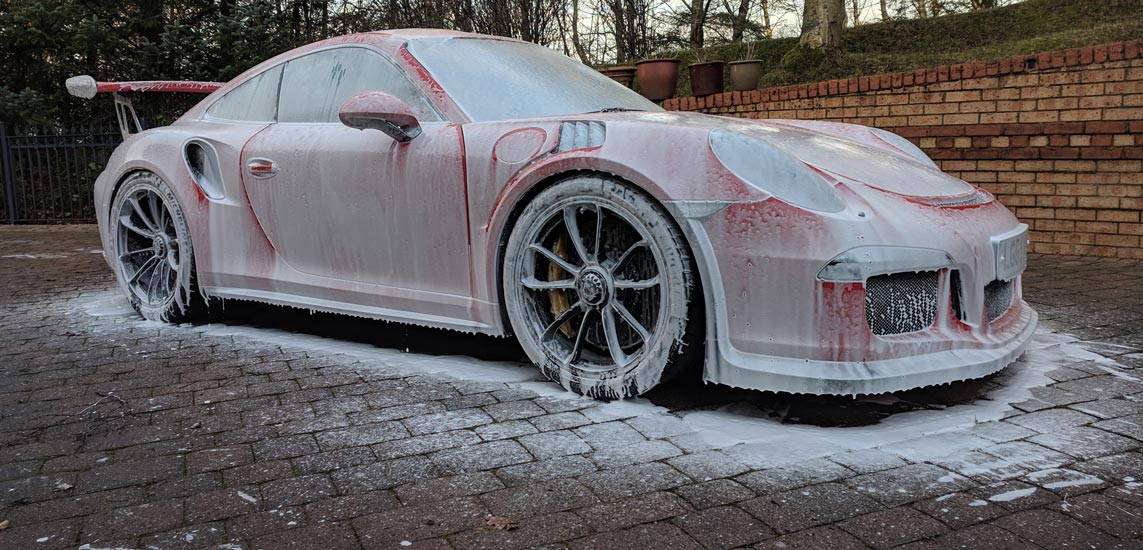 Gyeon View Durability – 16 Months Later!
We applied Gyeon View to our saab way back in October 2014. It is now 16 months later and its still holding up.
With almost no need to use our wipers in most situations it allows us to have a clear view of the road at all times.
To show just how well its holding up we set our  camera to focus on the screen not on the road. This has resulted in a sight bobbing of the focus  as it fights to find water to focus on which has put the road its self out of focus.
When looking out the window it is almost perfectly clear.
When driving how ever the wipers have be come irrelevant in most situations.
Correct application is key the products durability
With 12+ months of durability this is why we always recommend Gyeon view to our clients.
Can you apply it to my windscreen?
As you can see there are some great benefits to having had Gyeon View applied so its no wonder that so many of our clients like having it applied
This is incorporated into our Protection detail, but can also be added to any of our other details. Or if you are just interested in getting it applied to you vehicle then please get in touch.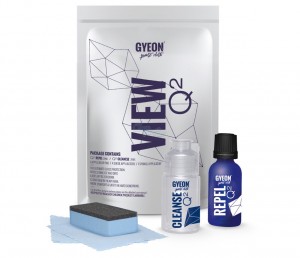 GYEON Q2 View coating is a hydrophobic  windscreen coating
Gyeon Q2 is a nano technology based glass coating that is incredibly durable and also extremely hydrophobic.
GYEON Q2 View's primary task is to increase the safety of you and your passengers as well as the comfort of driving in difficult road conditions. We assume that the worse the road conditions, the more the driver should be focused on the driving. Gyeon Q2 View provides a much better view of the road by keeping the windows clean, repelling water and dirt and through that increasing its transparency.
There are many hydrophobic coatings available on the market, nonetheless, even if their performance may be satisfactory, their durability leaves a lot to be desired. Gyeon Q2 combines two of the most desirable characteristics for this type of product. It remains on the most intensely utilized windscreen for up to a period of 12 months, and guaranteed at the same time an undiminished water drainage. On the side windows it can be maintained for up to 36 months.
Gyeon Q2 View repels both water and dirt from the glass surface. In rainy or night conditions, it is an invaluable assistance, as the driver will notice much faster any obstacles or danger while driving.
The comfort of use is also increased by the reduction of windscreen smudges which often occur as a result of working wiper blades.
About DWR Detailing
Professional, Insured and reliable; Car Care & Car Detailing, based in County Durham, North East England.
With an extreme attention to detail and the drive to produce the best possible finish DWR Detailing are the obvious choice for high quality professional car care and detailing in Durham.