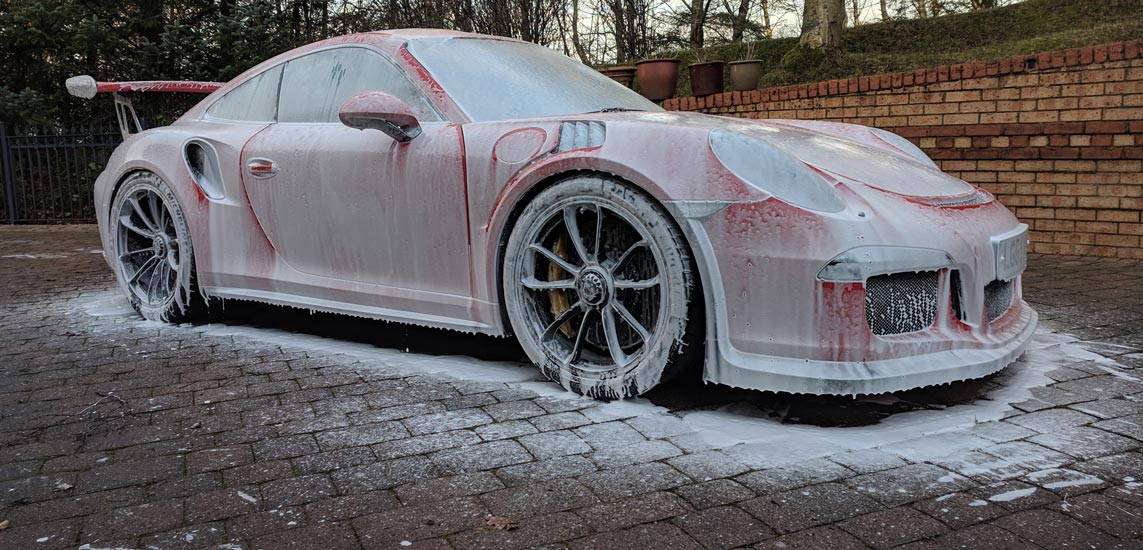 WE CLEAN, CORRECT, REFINE & PROTECT YOUR VEHICLE.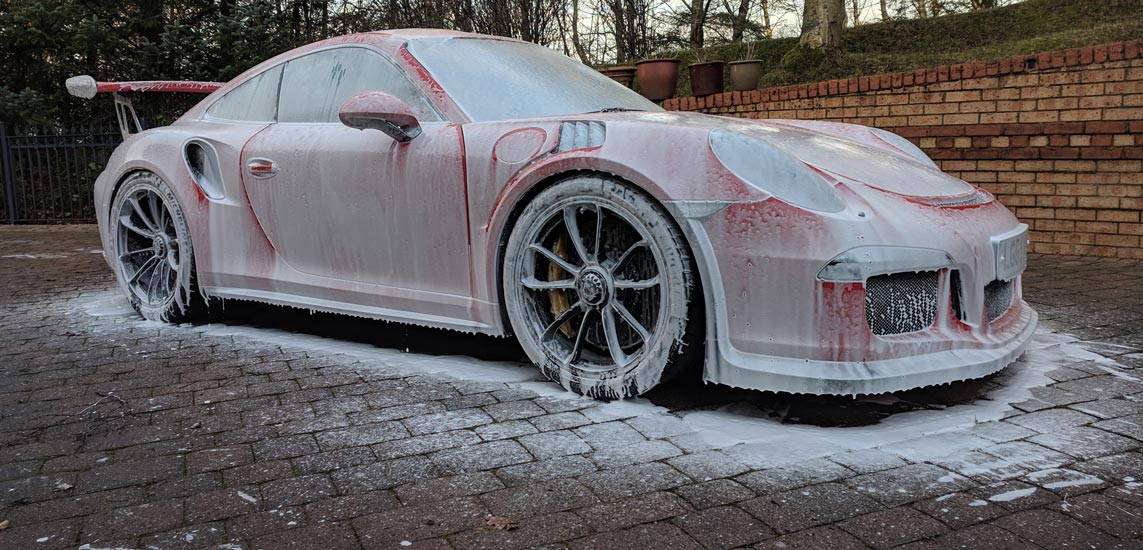 Auto Finesse Revolution Wheel Soap Review
We thought today would be a good time to write a little review of Auto Finesse's Revolution Wheel Soap.
An advanced deep cleaning wash solution designed to break down brake dust and road grime whilst being gentle to painted, polished, anodised and other specialist finishes. Also helps in maintaining the life span of wheel sealants.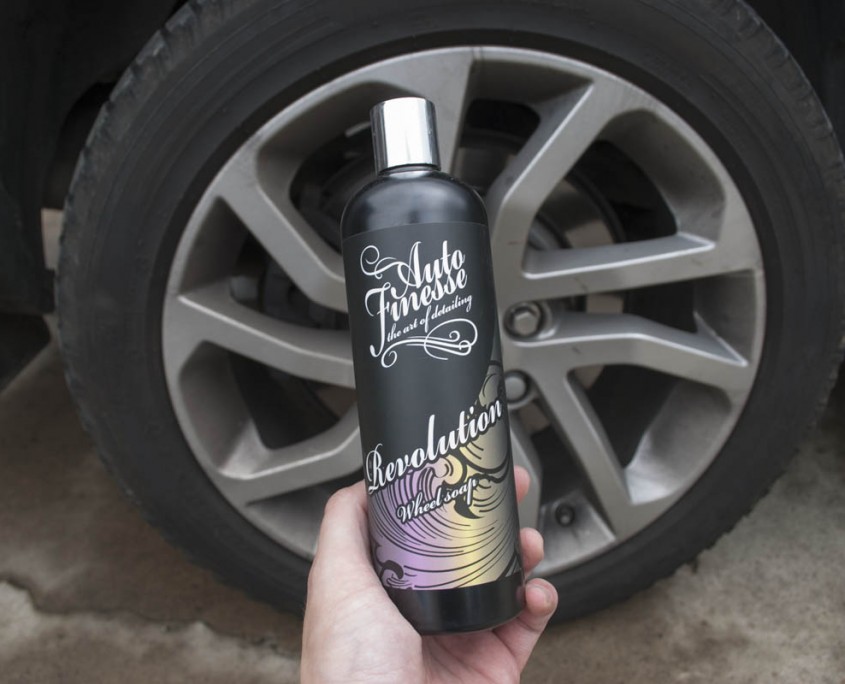 To give Auto Finesse Revolution a fair test we chose to test it on the Land Rover Discovery which hasn't been cleaned for around 4 weeks.
As you can see from the photo below, the wheels were ready for the a good clean!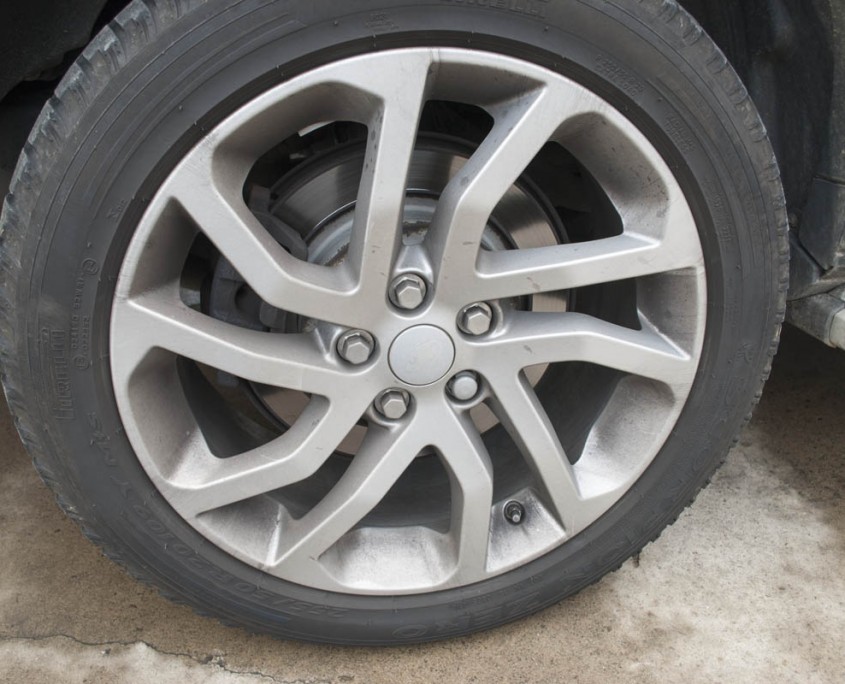 Directions for use
Add 2 – 3 capfuls to a bucket of fresh cold or warm water.

Apply liberally to the surface with a brush.

Agitate to a lather.

Rinse thoroughly and dry.
We got our wheel bucket and added 3 cupfuls of Revolution to the bucket then filled it with fresh water.
Surprisingly it created quite a lot of suds and it has a pleasant fresh scent.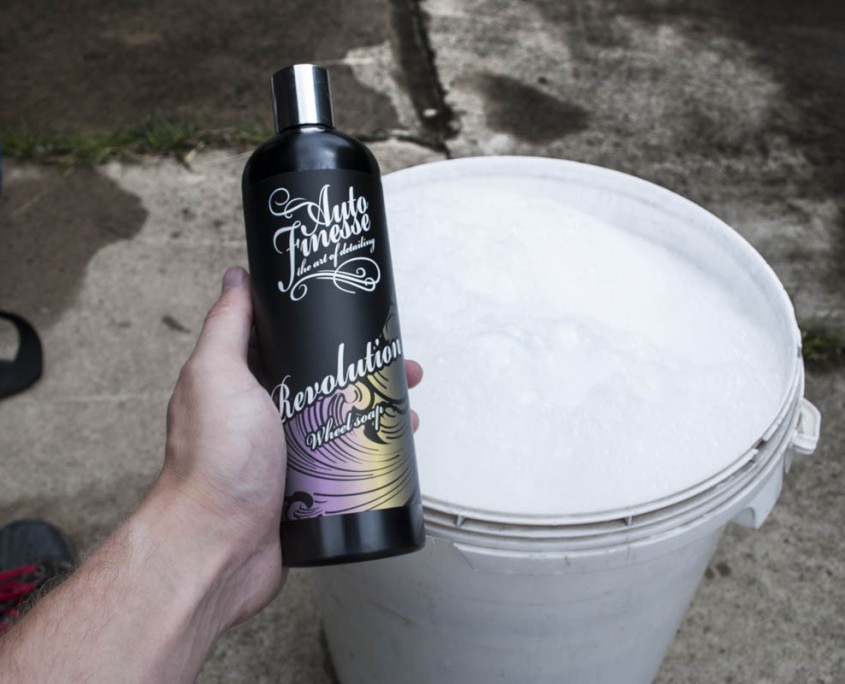 Using a combination of small brushes as well as our trusty wheel woollies we proceeded to agitate the wheels.
Making good use of the wheel woollies to reach the back of the wheels and not forgetting the rear of the spokes.
As we worked our way round the wheels, it easy to see dirt and grime being safely removed.
Once we were happy with the wash process we gave the wheel a thorough rinse.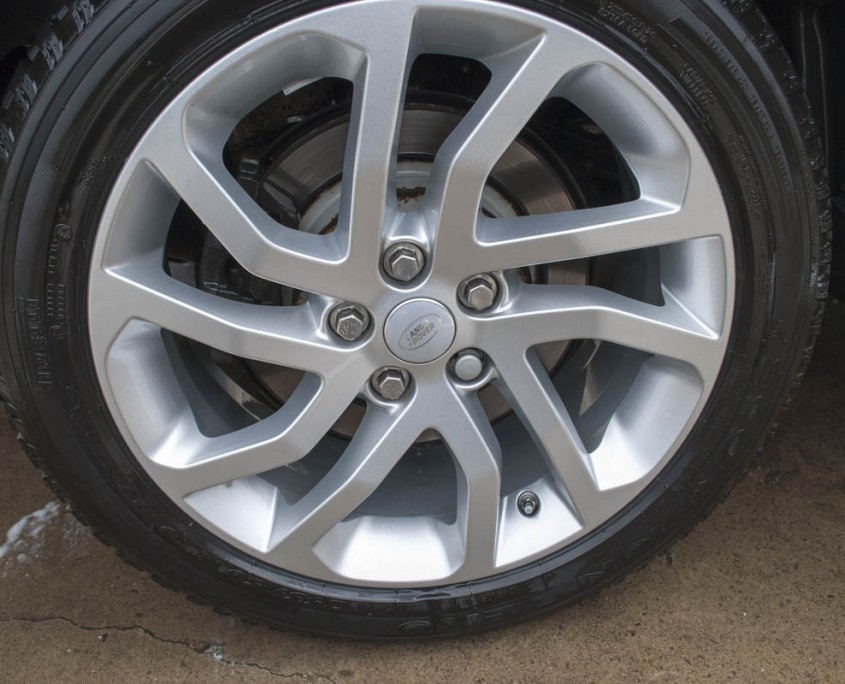 As you can see from the photo above. Auto Finesse Revolution Wheel Soap certainly does exactly what its designed to do but not only that it does it to a very good standard.
Overall we are very impressed with the Revolution Wheel Soap from Auto Finesse. It will be staying in our kit for some more testing.
We need to test it against some really grubby wheels to see just how well it holds up over traditional wheel cleaners.
On unprotected wheels or wheels with little protection it it certainly has enough "bite" to give very good cleaning power.
On protected wheels I'm sure Auto Finesse Revolution Wheel Soap will perfect on its own, with its great cleaning abilities  without reducing the protection on the wheels.
We will however always use it with our wheels bucket to aid in the cleaning when using the brushes and wheel woollies. We would normally use a normal shampoo mix but having a dedicated wheel soap is only going to further enhance the cleaning power when used in combination with a wheel cleaner.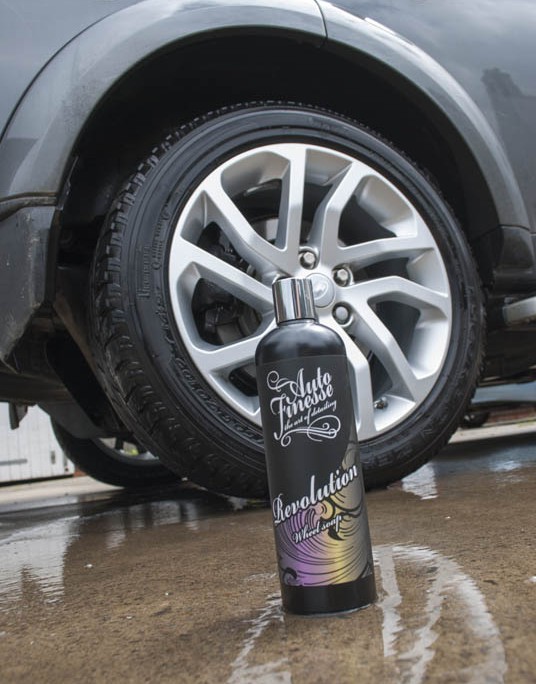 About DWR Detailing
Professional, Insured and reliable; Car Care & Car Detailing, based in County Durham, North East England.
With an extreme attention to detail and the drive to produce the best possible finish DWR Detailing are the obvious choice for high quality professional car care and detailing in Durham.